Brushless Exciting Wind Generator with Claw Pole
Views: 565 Author: Site Editor Publish Time: 2015-06-07 Origin: Site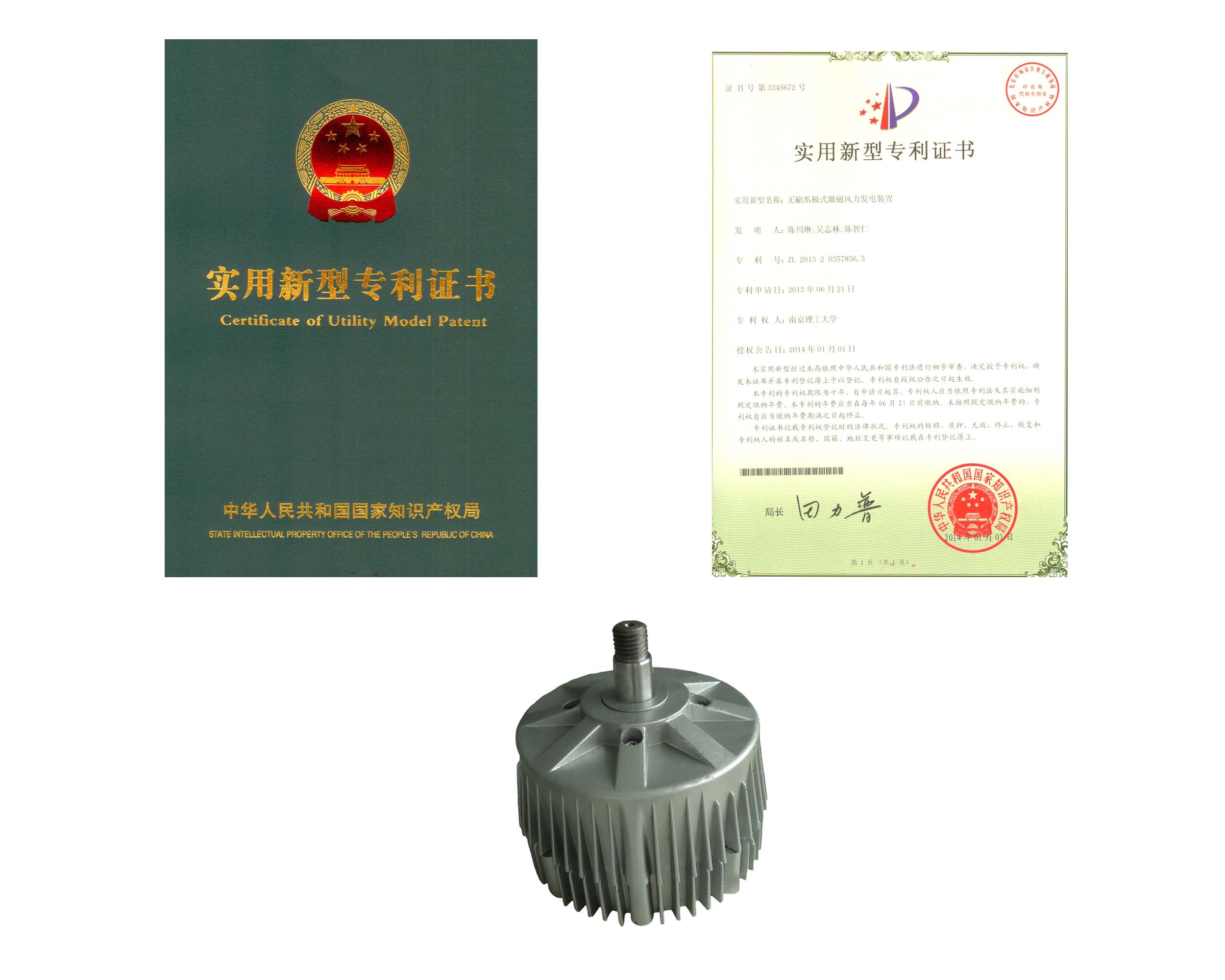 My company production of patented products brushless claw pole type excitation generator (Patent No.:ZL 2013 2 0357856.5) is composed of a casing, a stator, a rotor, an exciting coil, a bridge rectifier and a voltage regulator (see motor structure), the rotor is driven to rotate through the blades, the stator generates three-phase AC electric motor, through the three-phase bridge rectifier the output, stable DC, to charge the batteries or inverter power supply; when the wind changes and consumption changes caused by the change of the output voltage, the regulator will automatically adjust the excitation coil current with excitation generator, control of rotor magnetic field, so as to control the output, stabilize voltage purposes. Because there is no permanent magnet is expensive, and not directly to the battery powered controller (see schematic structure of wind power generator system diagram), effectively reduce the whole power system cost, increase the product's adaptability and competitiveness. This product adopts the brushless structure is safe and reliable, long service life, maintenance free. Applicable to non grid wind frontier outpost, base station, forest, sea island, fishing, grassland is rich stable place, replace the gasoline generator, reduce the use of cost and CO2 emissions. The products are more reliable, and cheaper, with strong market competitiveness.
The generator 300rpm power, 1000rpm reaches the rated power, can also according to customer requirements, special design and development. 1KW wind generator physical map as follows:

The generator voltage of 28V and 56V are two types of built-in voltage regulator, automatic adjustment of the excitation current, under any operating speed will not damage over voltage generator system, no additional plus controller.

The initial generation speed is 300RPM, full load output speed of 1000RPM, can withstand a maximum speed of 12000RPM.