Alternator for High Capacity Stator Assembly
Views: 370 Author: Site Editor Publish Time: 2014-11-27 Origin: Site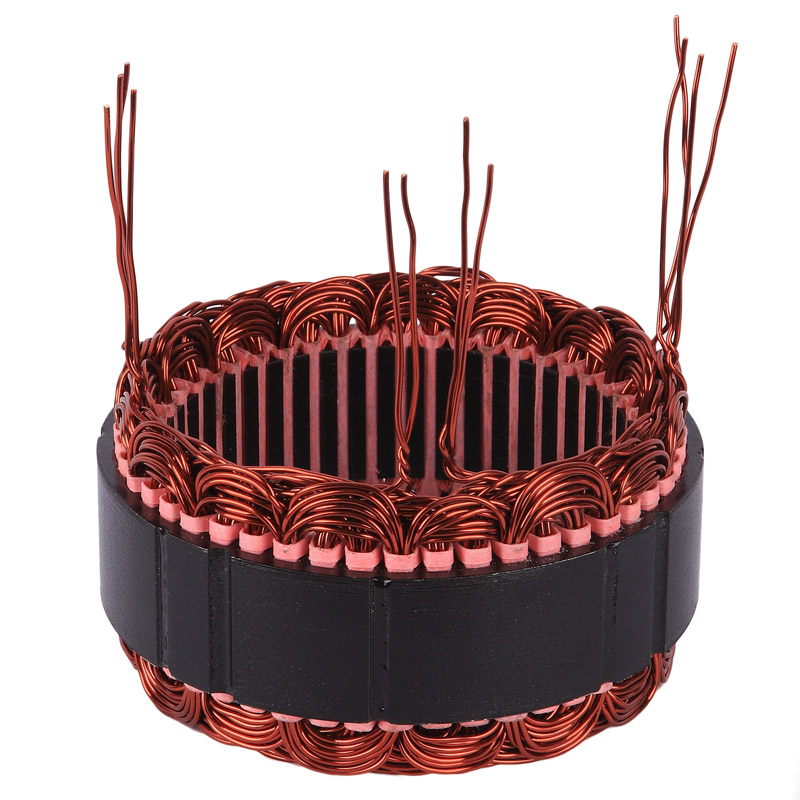 A new patented product(High Capacity Stator Assembly)is developed to be used in auto
Alternators. This product can be used to replace the Nippondenso(Deso Corporation) serial products
Known as flat wire enameled. Our products are prospected to be used extensively in the market for
Its own advantages.
The assemblies are made of special iron cores and high temperature round enameled wire. The
Producing processes are simple and the equipment is universal. Comparing with the Nippondenso
Products which need complicated processes to wire the stators, the cost of our products is greatly
Reduced and the efficiency is improved. Qualification rate and reliability of the products is also
Increased for there is no welded wire heads in the stators.